Inspired by nature and iconic Disney characters, our Swarovski figurines are designed to capture the imagination. Come see this collection at our Auburn, CA shop.
Bring the essence of the outdoors to your home. Swarovski's new nature series feature silhouettes inspired by nature, designed to capture the imagination, and delight your space.
A medley of Swarovski crystals, each piece in this collection is crafted by hand with the highest attention to detail. Each piece is embellished with more than 100,000 hand-set crystals using Swarovski's signature Pointiage® technique.
The Star Wars universe meets Swarovski craftsmanship in this dynamic limited-edition collection. Each figurine is a must-have for serious collectors and enthusiasts alike. Come by our Auburn showroom to see these pieces in full detail.
A Unique Part of
Your World
Limited to 200 pieces worldwide, this detailed depiction of Disney's The Little Mermaid Princess Ariel and friends in their underwater world is a vivid showcase of Swarovski's crystal mastery. It would make an impressive gift that will enchant Disney fans around the world.
One of the world's leading makers of crystal glass jewelry, the elegant Swarovski signature never goes out of style. Discover high quality, luxurious, and precious rings, earrings, pendants, necklaces, and more classic crystal designs at our Auburn showroom.
Let's Have a Chat
Over Coffee or Tea
Book a slot with us now and let's explore your next piece together.
Walk-ins are welcome too. Whether you're looking to find something for your collection, a unique gift for the special people in your life or would just like to enjoy a glimpse of the treasures behind our doors.
"I love spending my time looking at my favorite figurines inside The Golden Swann. The owners are like my family and looking at the items makes me feel like I'm back to my grandma's living room shelves."
29yrs old, Vlogger and Lladro Collector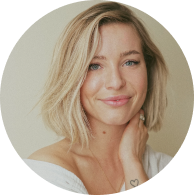 "I love spending my time looking at my favorite figurines inside The Golden Swann. The owners are like my family and looking at the items makes me feel like I'm back to my grandma's living room shelves."
29yrs old, Vlogger and Lladro Collector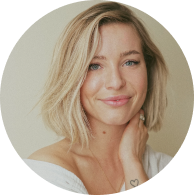 "I love spending my time looking at my favorite figurines inside The Golden Swann. The owners are like my family and looking at the items makes me feel like I'm back to my grandma's living room shelves."
29yrs old, Vlogger and Lladro Collector